Rustic, refined plant based eating
​
Warm, stylish events & weddings
Secret Creek Cafe and Restaurant is situated in one of the most beautiful and unique areas on this side of the Blue Mountains. Although only 5 minutes from the centre of Lithgow, Secret Creek is tucked up in a tranquil and secluded gully, making it a quiet place to relax and enjoy the bush without venturing too far away from civilisation.
Secret Creek Cafe and Restaurant is a vegan eatery located within Secret Creek Sanctuary. This 200 acre native wildlife Sanctuary was established in 2003. It is home to Eastern Quoll, dingos, Tasmanian Devils, long-nosed Potoroo, Rufous Bettong, Spotted-tailed Quoll, Brush-tailed Rock-wallaby, the Cream-striped Red-necked Pademelon, Swamp Wallaby, Emu, Brush Turkey, Cape Barron Geese, a range of other native birds and some roosters.
​
After a big year of a mostly closed cafe we are slowly opening up with more regular service and special events coming up! Check out the online calendar here and making a booking now.
35 Crane Road Lithgow NSW Australia | 02 6352 1133 |
Rustic, refined plant based food served in a unique home style cabin. Go to the events calendar to find out the best time to visit.
We host monthly 5 course degustations, Weekend Family Style Brunch, Friday and Saturday night Chef's Menu dinners as well as other themed special events.
We do vegan cooking classes. Spaces are strictly limited so get in touch to book for the next one!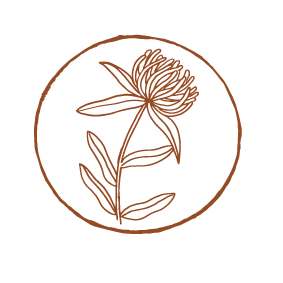 We specialise in rustic bush weddings and events that are warm and friendly but still stylish and contemporary.
"Can not express in words how amazing this venue is! I would recommend this venue to anyone in a heartbeat! The styling was incredible, Tenille went above and beyond to make all my ideas come to life. Food AMAZING The whole wedding was relaxing and everything was taken care of"